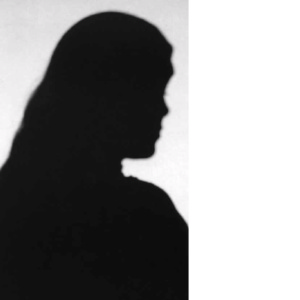 "Sunara is a true visionary"
– Dr Brian Hinton MBE (Chairman, Julia Margaret Cameron Trust)
"The films of Sunara Begum explore the relation between the corporeal phenomena of vision and the material nature of the medium, fusing a formal investigation of frame and juxtaposition with sensual and poetic expressions"
– Marta Weiss (Curator, V&A Museum)
Originally from Bangladesh, Sunara Begum studied film and fine art in the UK and Yoga and Ayurveda in India. She lives between London and Lagos where she is the co-founder of several international arts initiatives including Chand Aftara, an artist's collective dedicated to the exhibition and production of experimental cinema, New Horizons Africa, an annual music and arts festival and Living Legacies, Gambia's first traditional music archive. Begum's work has been widely exhibited in film festivals, museums, galleries and cinematheques worldwide. In 2017, her film Meditation on Stillness was selected as the Best Experimental Short at the Art Africa Film Festival and the Jury Grand Prize at the 21st Media City Film Festival. Her films are in the permanent collections of Dimbola Museum & Galleries (UK), Lionel Wendt Gallery (Sri Lanka), Centre for Contemporary Art (Nigeria), Drik Gallery (Bangladesh) as well as Central Saint Martins College of Art & Design. Sunara's work is a highly personal expression of themes including gender, memory and migration with powerful imagery that evokes deep-rooted feelings of reflection, contemplation and stillness. Sunara has developed a visual language that is distinctly her own drawn from her unique lived experience, straddling the dialectics of east and west, cultural identity, femininity and the immutable polarities of displacement.
"Sunara's films inevitably mediate her own explorations of cultural memory and voyage of discovery"
– Angela Impey (Lecturer in Ethnomusicology, S.O.A.S. London)
STATEMENT
"Art for me is the thread with which we sew together our collective memories. In all my work I try to tell the story of our forever evolving identities. How we came from the root and branched out is always different….Our connection is how we go back."
I am a seeker of truth, a dweller in the unknown and a dreamer of the impossible. A visual- anthro-mythologist. My art expresses a universal spirit encompassing my sense of ancestral memory and ethnic identity in which the essence, form and textures of the past shape my interpretations of the present and sense of the future. In building bridges spanning the past, present and future, local knowledge is transcended to exemplify a world communality.
My own identity is defined through a personal voice and view enlarged by a critical awareness of contemporary aesthetics and events. On exploring the sculptural potential of composition, form and dimension interrelated with natural materials such as bamboo, earth and twine in creating works that are concerned with issues of the encroachment on nature and inroads into the external and internal human condition, the selected materials used become an affecting metaphor reflecting upon our fragile environment and our human vulnerability. In making cross-cultural references and synthesising Asian and Western elements through metaphors and symbols to create works that reflect both the fragility of the environment and the vulnerability of humankind, I call to mind the now threatened symbiosis of nature and humankind. Through the appropriation of native and folkloric materials and motifs, I speak also for the continuity of cultural heritage and for spiritual survival in the context of the contemporary world.
MISSION OF INTENT
Art can transform lives, heal pain and act as a cohesive force within a society or community broken by conflict, dislocation or poverty. Art can act as an agency of empowerment, upliftment and hope in the darkest hour. I believe expression is an imprint of our inner world; it is a basic human right that belongs to us all, regardless of race, class, gender or personal circumstance. It is my mission to change the way people think, relate to one another and communicate. When we feel, we heal. When we teach others we reach out to a greater sense of collective humanity. Creativity is a process born of humility. It does not judge but gives birth to new ideas, new perspectives. It is a product of our imagination and a reflection of our deeper consciousness. Art serves as a reminder of our ancestral memory.
I am a visual artist, photographer, filmmaker and storyteller. I use the arts, film, theatre and text to heal, heighten and strengthen the lives of others globally. Photography is my beginnings. It is a language with which I respond to and reflect upon my life. I use film as a metaphor and means of mediating the spaces that exist between place, perception and consciousness. Storytelling presents me with possibilities of translating my reactions into visible texts that can be read and experienced by others. This act of translation and transposition has since developed in response to specific experiences, people, places, ideas and culture. Although my work is rooted in spaces and environments it is also at once universal, for it speaks to the greater human condition.
I am interested in indigenous communities internationally, globally and universally whose languages, customs, traditions and folklore all inform specific value systems and ways of being and living. I am drawn to the root of people who carry history and legacy within their cultural expression. I am dedicated to nurturing creativity in myself and in others, for it is expression that allows us to overcome our obstacles both from within and without. Learning is a creative endeavour; it is a life long mission. For me, the best school of learning is the activism of doing. The principle of apprenticeship is one that has shaped my vision and quest to share with others.
I believe in creativity without walls and barriers.
I believe in art without hierarchy.
I represent innovation within ancient practice.
I represent change within old forms.
I represent the young drawing from the wisdom of the old.
Art carries the pulse of our existence like an untapped language. In my work I act as a conduit and the questions that emerge bring an awareness and particular understanding to both fellow practitioners, as well as people who are experiencing it for the first time. The breadth of my work encompasses and empowers those who are not necessarily focusing on the specific art form but have an interest in the consciousness and way of thinking. For me the conscientious artist has a responsibility and is accountable to wider society for transformation and upliftment. Music, dance and memory have formed an axis for my work, a mirror through which I am able to see the world.