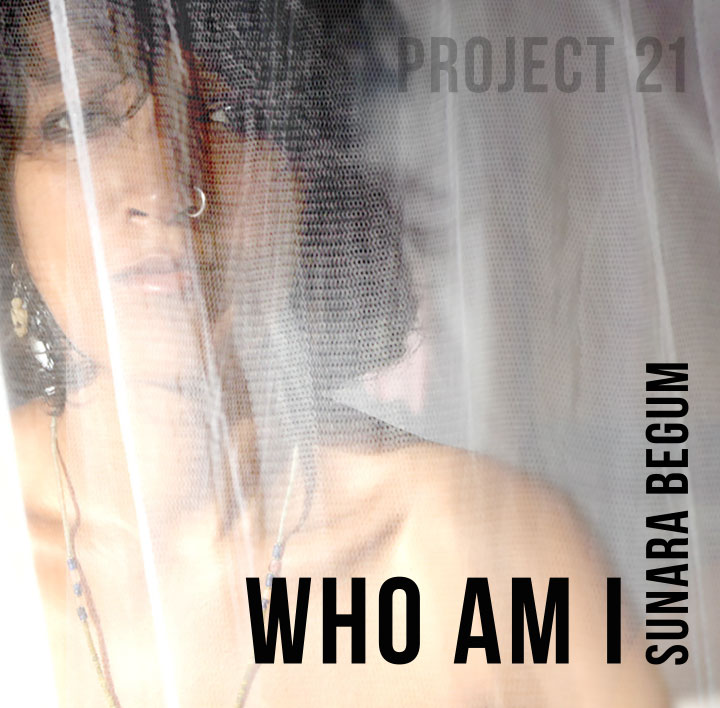 WHO AM I – CD
Who Am I is an audio-visual album by Sunara Begum exploring spirituality, femininity and identity intertwined with spoken word poetry, song and traditional chant. It tells the story of a woman in search for truth, as she embarks on a journey of essence she looks to the natural world for wisdom to overcome her deepest fears.
The project is a celebration of womanhood in its complexities; juxtaposing strength with fragility, doubt with surety and knowledge with wisdom. The album brings to life Sunara's untold story; that of a spirited outsider reaching into the future at the time of the Draconian Age. Serendipity, intuition and an enchanting journey of purpose as well as her quest to uncover the missing links of her ancestors, give this project its magical extra dimension.
Who Am I is a transcendental audio experience traversing geographic borders in the pursuit of a collective consciousness. It is a meditation on the convergence of spirituality, mythology and mysticism; a unique meeting point between tradition and modernity. Written and performed by Sunara Begum and produced by Tunde Jegede featuring, Wura Samba and Kate Aluko.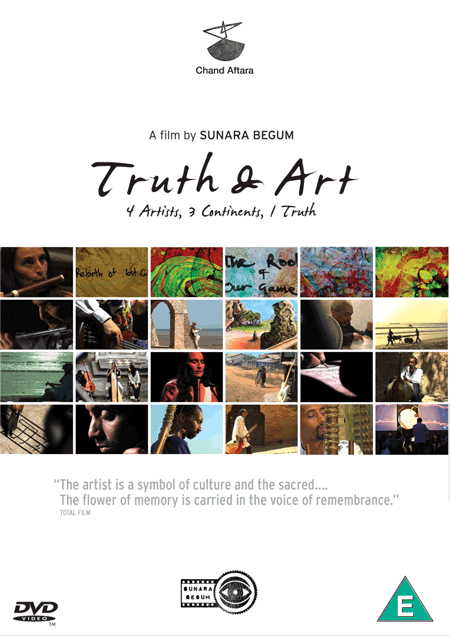 TRUTH & ART – DVD
Truth & Art is an intimate portrait on the life and work of three global artists from distinct musical, cultural and creative backgrounds. It features global renaissance man, Tunde Jegede, guitarist and folklorist Derek Johnson and flautist and singer, Diana Baroni.
The series explores the distinct musical, creative and cultural worlds of Africa, the Caribbean, South America and the Diaspora and looks at the complexities of being steeped within plural identities and yet finding one's essential voice and unique path. Filled with rare interviews and performances, it offers insight into their philosophy, inspiration and original voice.
Truth & Art weaves together fine art, film, documentary and performance to seamlessly tell a human truth through the process of observing and visualising the journey of each artist, the vulnerabilities as well as the power of the true human experience. A collection of evocative profiles on three artists and their mission, by the celebrated visual artist and filmmaker, Sunara Begum that takes us on a journey, delving behind the scenes and tapping into the pulse of creativity; revealing hidden aspects of their work and process.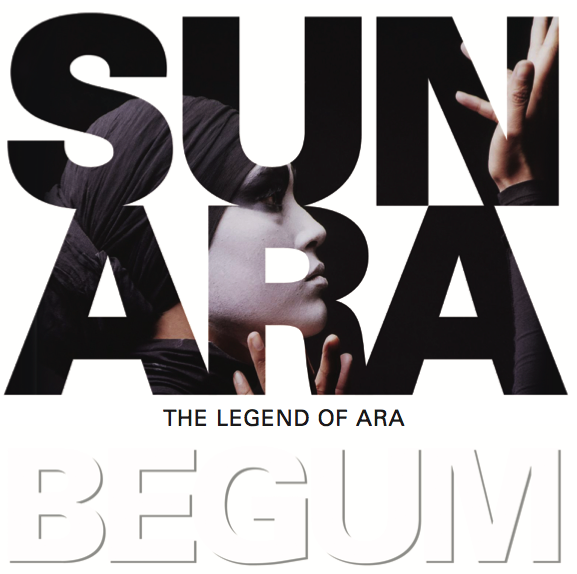 THE LEGEND OF ARA – BOOK
The Legend of Ara is one woman's extraordinary adventure into the inner and outer world, uncovering a fascinating, hidden story of femininity, womanhood and ultimate search for truth. A photographic-poetic narrative of a mythical character named Ara and her journey to self-realisation. Ara is born, a child of an immigrant family in a strange land. She understands the world through movement, text and colour and longs to be outside. She sees the world; she is seen by the world. The creation and journey of Ara is the story of a woman born in a timeless moment, a new face of the old world. It is a sacred narrative exploring the contemporary and the ancient.
The Legend of Ara explores photography, poetry and mythology. It is an exploration of femininity, displacement, religious and cultural identity and a sense of belonging. The Legend of Ara is an intimate personal reflection on a woman named Ara, who explores her journey through dance, visuals and texts of memory from her past. She emerges and recedes through various locations of an urban city searching for her inner voice through movement.
Ara seeks a place of belonging, the illusive place that is home. We begin to see her quest for freedom of expression in a world where she feels she does not belong. The creation and journey of Ara is the story of a woman born in exile, in a timeless moment. Ara represents a new face of the old world.
Some sample pages from The Legend of Ara book.